HootSuite is now even Facebookier
Enjoy updated Facebook functionality within HootSuite's social media management system – now with support for Facebook Groups and Events, exclusive search streams, plus photo uploading direct to Facebook. We also refreshed the process for posting to Pages and Profiles, added a Profile Picker, and included more ways to monitor walls, news, events and comments in HootSuite streams.
Along with Facebook Insights analytics reports already available the social media management system, HootSuite users can now manage all campaign tasks – including scheduling and assignments – from within the dashboard. Also, Enterprise customers can geo-target campaigns by region or by language.
The new tools are ready to go next time you login to HootSuite. Thanks for sharing the news with your friends and fans ~ we look forward to hearing how the tools help your social media campaigns. 
More for Friends, Photos and Fans
Monitor Everything
Track content from Profiles, Pages and Groups from within HootSuite Facebook streams and customize your tabs with: news feeds, photos, videos, events, status updates, and wall posts. Become even more efficient by filtering Facebook Streams to view only selected users or posts.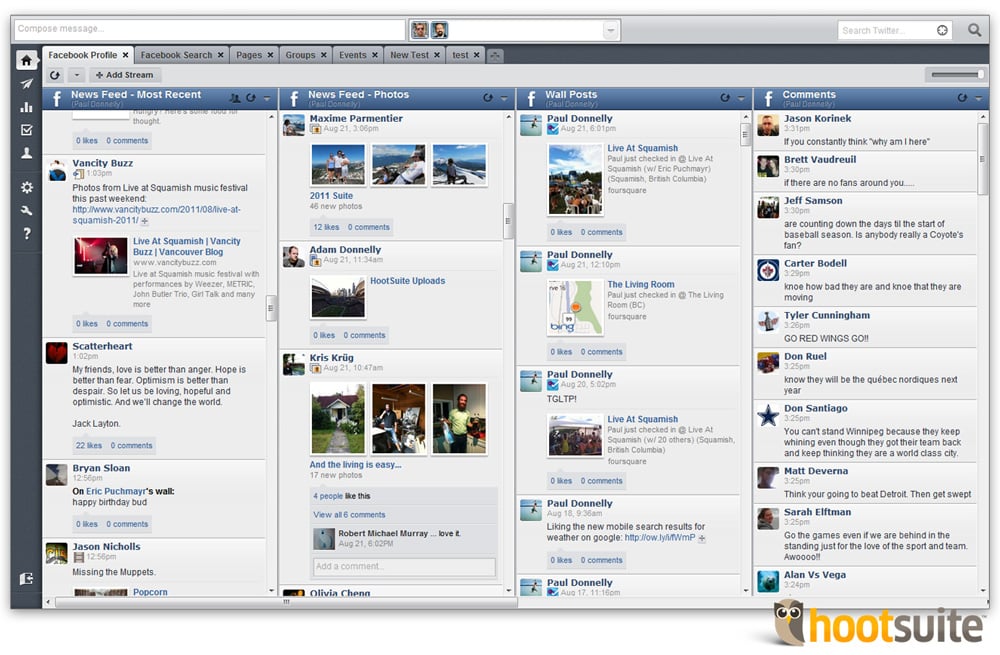 Public Search
Over 20% of content on Facebook is public and now you can search it all in a HootSuite exclusive feature which is not available on Facebook.com. Track instances of your brand name, industry terms, executives etc. and then turn any comment into a stream to track conversations, even assign follow-ups, plus "Like" and comment directly in-stream.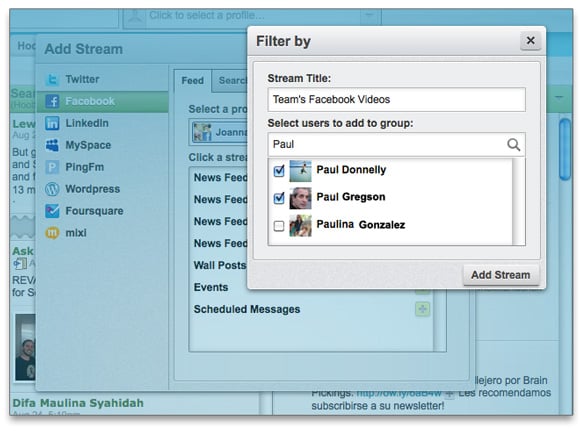 Picture Posting
Images are a key part of any post and now your images are uploaded directly to Facebook (rather than linked) allowing you to add and schedule pictures to Profiles, Pages and Groups using the enhanced compose box functionality.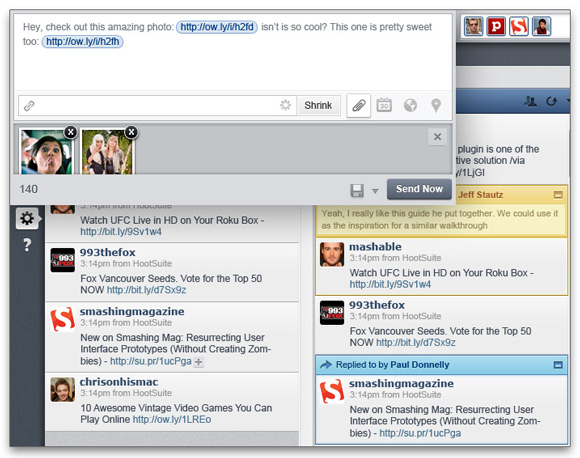 Geo-Campaigning
Enterprise customers can target messaging based on the language and location of their audience with new geo-targeting tools. Combined with scheduling, this feature will optimize campaign messaging so it reaches the most relevant audiences at the ideal times.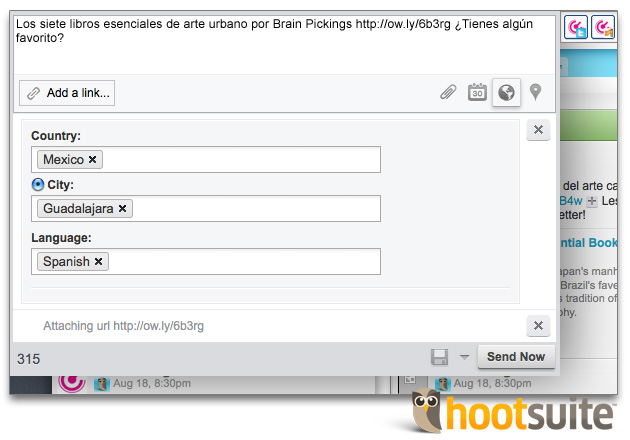 Other Like-able Additions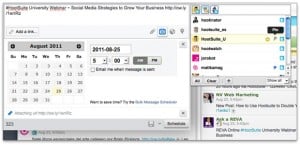 Facebook isn't the only upgrade you'll notice in the dashboard when you login. We've also included some polishes to existing features:
Compose box – Refreshed design makes adding photos, links and scheduling even more intuitive – plus add geo-location co-ordinates to Tweets on the go.
Profile Picker – Designed for users with dozens of profiles, use this auto-completing tool to set favorites and defaults for faster, more accurate selections. Note: you can choose to stay with the original-style if preferred.
Helpful Hoots
Questions about new or existing features? The answers you seek are just a short flight away. Visit the HootSuite Help Desk to find articles to address any query about using Facebook — and other social networks — in the dashboard.

For advanced education, sign up for HootSuite University. This social media certification program is revamped with new videos, content and a weekly #HSUchat to increase your industry knowledge and professional network. Sign up.
Now, get ready for full-fledged Facebook fun within your dashboard where you can now manage all your campaign activities within HootSuite. Tell your friends!